XXIV International Conference on Material Handling, Constructions and Logistics
SPECIAL SESSION E:
MARITIME AND PORT LOGISTICS - MPL
Travel and Accommodation
There are three possibilities to come to Bar by using the nearby airports. The distance from Airport of Tivat (Montenegro) to Bar is about 60 km and the arrival time by road through E65/E80 is about 1,1h. Also Bar far away from Airport of Podgorica (Montenegro) about 46 km and less than one hour of road transport. The third nearby airport is Airport of Tirana (Albania), distant from Bar about 124 km and 2 and half hour by road.
From Airport Tivat, Montenegro to Bar, Montenegro:
https://www.google.com/maps/dir/Airport+Tivat,+27+Narodnih+Heroja,+Tivat,+Montenegro/Bar/hl=en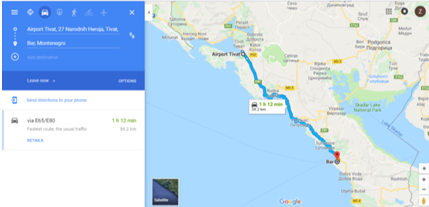 From Airport Podgorica, Montenegro to Bar, Montenegro:
https://www.google.com/maps/dir/+Golubovci,+Montenegro/Bar/hl=en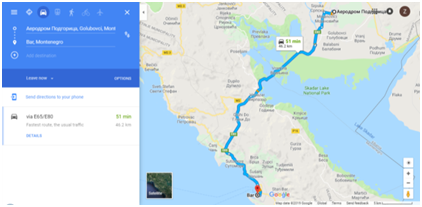 From Airport Tirana, Albania to Bar, Montenegro:
https://www.google.com/maps/dir/Aeroporti+Nd%C3%ABrkomb%C3%ABtar+i+Tiran%C3%ABs,+Airport+Rd+Rinas+Tirana+AL,+1504,+Albania/Bar/hl=en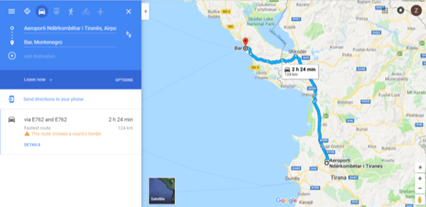 Bar has a ferry line to Bari, Italy which is operated by Montenegro Lines. In season, ferries also go to Ancona, Italy. Bar is well connected with inland Montenegro, as well as with the rest of the Montenegrin coast. The Sozina tunnel, completed in 2006, shortened the road connection with Podgorica to around 50 km (31 mi). Bar is connected to other coastal towns by the Adriatic motorway, which extends from Ulcinj to Herceg Novi, and on to Croatia. Bar is also the final station of theBelgrade–Bar railway, which connects Bar with Podgorica, northern Montenegro and Serbia. Podgorica Airport is about 40 km (25 mi) from Bar. There are regular flights to Belgrade, Budapest, Zürich, Frankfurt, Ljubljana, London,Paris, Rome and Vienna.
Recommended accommodation
Hotel Princess Bar, Montenegro

(Conference venue)

HOTEL PRINCESS (4 stars) is located at the most attractive part of Bar, nearby the promenade along the sea shore, and is surrounded by lush vegetation, museum complex and sport terraines. Rooms and apartments are comfortable and contemporarily designed, with exceptional views of the marina, beach and sea, palace and mountains at the town s hinterland. Hotel has 135 rooms, which offer modern comfort: mini bar, air conditioner, satelite& cable TV, safety deposit box, as well as all neccessaryaccesories and room service.

Choose the bathroom you want: with bath tub and shower bath tub; only with bath tub or only with shower bath tub. Our restaurants offer specialties of national & international cuisine, various drinks, accompanied with good service. Lobby & Piano bar are pleasant spaces for rest, while having a drink and conversation with business partners or friends. You can enjoy and also have a drink or try some sweets or cakes at the Pool bar, from which you can go out to the pool and spacious t errace of the hotel.

More information on this page: https://www.hotelprincess.me/Hotel-Princess-Montenegro/1/Home.shtml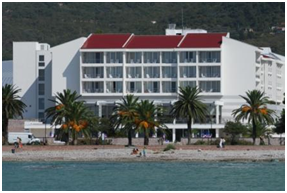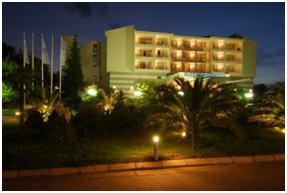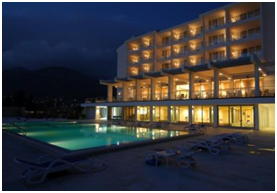 Hotel "Sidro"(1 km far from the Conference Venue)
Hotel "Sidro" is based in cozy ambient of Mediterannianpark. It is situated nearby sea, and the center of the city. It categorisation is 3+ star.
Catering facilities are often differed by it accommodation capacity, food quality and hospitality of the stuff, extra services, and by the level of the true relaxation in rooms and other chambers.
More information on this page: https://www.hotelsidro.com/index-eng.html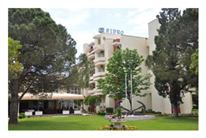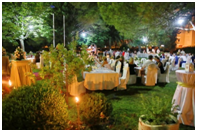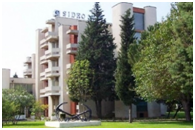 Special discount for MPL of the MHCL 2019 participants will be provided. Information about that will be available soon.
Wind Rose Resort by Karisma (8 km far from City of Bar)
Commune with nature at The Wind Rose Resort by Karisma, a 21st century 4-star l uxury hotel in Dobra Voda, one of Montenegro's most stunning settings. Our dedicated staff provide exceptional service in every corner of the resort – from your contemporary guestroom, to the magnificent private beach. The resort showcases a selection of terrific, exclusive and authentic restaurants with mouth-watering dishes and hip poolside bars, and for our young guests, Kid's Club and a playground.
When it comes to relaxation, at the Wind Rose Resort by Karisma you're spoilt for choice. Enjoy two salt water pools, panoramic terraces or spend some 'me' time at the contemporary Wellness.
More information on this page: https://www.karismaadriatic.com/Hotels-Resorts/Wind-Rose-Resort-By-Karisma/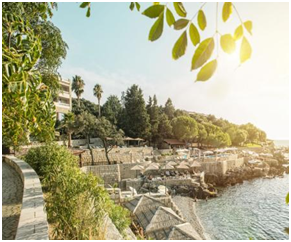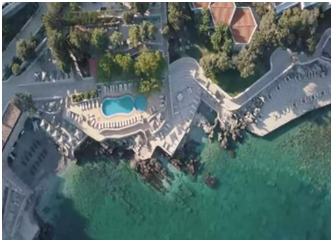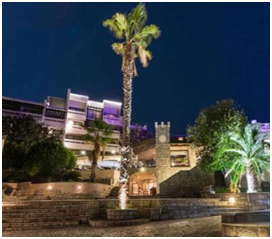 Sea Fort (5 km far from City of Bar)
Apart Hotel Seafort is located on the widest part of Sutomore beach, located just ten meters from the same makes it an ideal place for a holiday. Distinctive quality, service, and prices Seafort is removed from the complete offer in this part of the Montenegrin coast.
The hotel is spread over 6000m2 and possesses 44 accommodation units spread over 44 de lux apartments in size from 48m2 up to 100m2. I wanted the interior is very modern and meet the highest standards of luxury and comfort. Each apartment is well equipped and has all the necessary facilities for stay. The Hotel is a luxury a-la carte restaurant with a large selection of Mediterranean and traditional cuisine, a spacious terrace in front of the hotel is the ideal place for an afternoon coffee with the sound of waves, children's playground, beauty center and mini market make this hotel ideal for family vacations because it has everything in one place. The Hotel is located podyemna and garage, as well as smaller conference room with capacity of 50 seats.
More information on this page: http://www.seafort.me/