XXIV International Conference on Material Handling, Constructions and Logistics
SPECIAL SESSION E:
MARITIME AND PORT LOGISTICS - MPL
Registration
The registration fee is expected to be 300 ЕUR (all taxes included).
The student registration fee is expected to be 150 ЕUR (all taxes included). Students applying for the student fee should provide proof of their student status by sending an e-mail to: branod1809@gmail.com
The registration fee includes Conference material with one set of the hard copy of Conference Proceedings, refreshment and coffee during breaks, welcoming reception (14th December), two lunches (15th and 16th December), dinner (15th December) and the Conference Gala Dinner (16th December).
The method of payment is given below.
Confirmation of registration will be mailed to you upon its receipt.
HOW TO PAY Registration FEES?
Payment via Bank Transfer as follows
From Montenegro:
 via Bank account (Ziro Racun)
MARLCEN d.o.o.
510000000010293195, CKB-Crnogorska Komercijalna Banka
Purpose/Svrha: Registracija za MPL of the MHCL 2022, rad #xx
ili prezentacija kompanije/institucije/projekta #xx
From abroad: by Incoming Payment Instructions (SWIFT)
The SWIFT bank provision must be paid by payer!
Detailed SWIFT for MARLCEN (Registration for MPL of the MHCL 2022)
Incoming Payment Instructions for MPL of the MHCL 2022 by BANK
REGISTRATION FORM for the MPL of the MHCL 2022 - Bar Conference
The MHCL 2022 (MPL, Bar Conference) will host a series of social and cultural events for its delegates and guests.
Please, find below the events that have already been confirmed and covered by Registration fee.

Wednesday, 14th December 2022

Welcoming Reception for the Conference Delegates and Guests

Friday, 16th December 2022

The MHCL 2022 (MPL, Bar Conference) Gala Diner

Saturday, 17th December 2022

Bus Tour via the City of Bar since 9:30 am to 11:30 am

- Bus tour across Marina Bar

- Bus tour across Port of Bar

- Bus tour across Port of Adria

- Short visit to Old town of Bar including

visit to Oldest Olive Tree in Europe

Please, find below the events that have already been confirmed and not-covered by Registration fee.

Wednesday, 14th December 2022

Daily Bus Tour to visit Boka Kotorska Bay and Budva

(since 8:00 am to 16:30 h) including 3 hours sailing by Tourist Boat by Boka Kotorska Bay with lunch on board(Port of embarkation is Tivat while the Port of disembarkation is Kotor)

50 EUR per person

Saturday, 17th December 2022

Afternoon Bus Tour to visit Skadar Lake

(since 12:30 pm to 16:30 h) including 3 hours sailing by Tourist Boat by Skadar Lake with lunch in Virpazar (Fishing village) (Port of embarkation and disembarkation is Virazar)

50 EUR per person
Participate
Social events
Lake Skadar
Lake Skadar — also called Lake Scutari, Lake Shkodër and Lake Shkodra — lies on the border of Albania and Montenegro, and is the largest lake in Southern Europe. It is named after the city of Shkodër in northern Albania. It is a karst lake. The Albanian section of the lake was designated as a nature reserve and a ramsar site.
Lake Skadar is the largest lake in the Balkan Peninsula with a surface area that seasonally fluctuates between 370 km2 (140 sq mi) to 530 km2 (200 sq mi). Lake Skadar itself is located on the western Balkan with approximately two-third (229 km2 (88 sq mi)) of its surface belonging to Montenegro and about one-third (142 km2 (55 sq mi)) to Albania. The Bojana River connects the lake with the Adriatic Sea, and the Drin River provides a link with the Ohrid Lake.
The Southern and southwestern sides of the lake are rocky, barren and steep, having bays in which the sublacustrine springs, are usually to be found. On the northern side there is an enormous inundated area, the boundaries of which change as water levels fluctuate.
Some small islands like Beška, with two churches on it and Grmožur, a former fortress and prison can be found on the southwest side of the lake.
The climate type is hot-summer Mediterranean climate with dry summers. The Lake Skadar system is a well-known hotspot of freshwater biodiversity and harbors a highly diverse mollusc fauna.
Lake Skadar is one of the largest bird reserves in Europe, having 270 bird species, among which are some of the last pelicans in Europe, and thus popular with birders. The lake also contains habitats of seagulls and herons.It is abundant in fish, especially in carp, bleak and eel.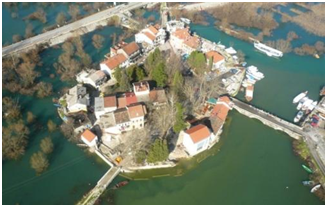 Virpazar (fishing village)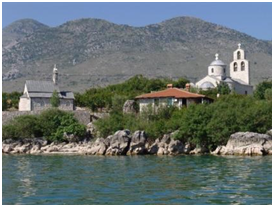 Beška Monastery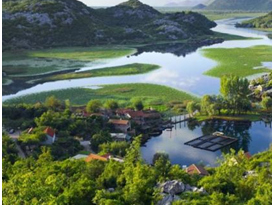 National Park Skadar lake
Boka Kotor Bay
The Bay of Kotor , known simply as Boka ("the Bay"), is the name of the winding bay of the Adriatic Sea in southwestern Montenegro and the region of Montenegro concentrated around the bay. The bay has been inhabited since antiquity. Its well-preserved medieval towns of Kotor, Risan, Tivat, Perast, Prčanj and Herceg Novi, along with their natural surroundings, are major tourist attractions. Natural and Culturo-Historical Region of Kotor has been a World Heritage Site since 1979. Its numerous Orthodox and Catholic churches and monasteries make it a major pilgrimage site.
The bay is about 28 kilometres (17 mi) long with a shoreline extending 107.3 kilometres (66.7 mi). It is surrounded by two massifs of the Dinaric Alps: the Orjen mountains to the west, and the Lovćen mountains to the east. The narrowest section of the bay, the 2,300-metre (7,500 ft) long Verige Strait, is only 340 metres (1,120 ft) wide at its narrowest point.[1] The bay is a ria of the vanished Bokelj River that used to run from the high mountain plateaus of Mount Orjen.
The Boka region has a long naval tradition and has harbored a strong naval fleet since the Middle Ages. The fleet peaked at 300 ships in the 18th century, when Boka was a rival to Dubrovnik and Venice.
Today Boka has about 100 Catholic churches and chapels and about 200 Orthodox churches and chapels, as well as some Orthodox monasteries. The Cathedral of St. Trifun in Kotor is Boka's oldest cathedral, built in 1166. The churches of St. George and Lady of Škrpjel (near Perast) were built on two of the bay's islets in the first half of the 17th century.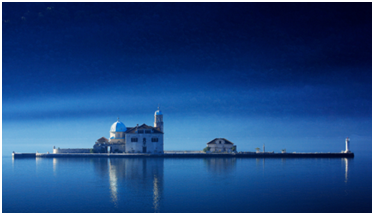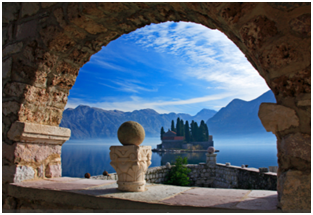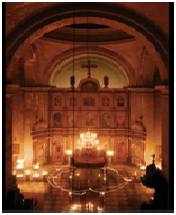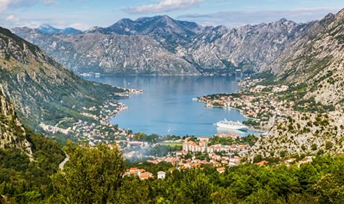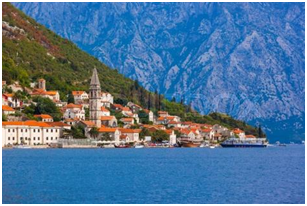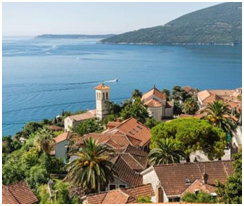 Within this social event are included the visits planned according the conference program:

Saturday, 17th December 2022

Bus Tour via the City of Bar since 9:30 am to 11:45 am

- Bus tour across Marina Bar

- Bus tour across Port of Bar

- Bus tour across Port of Adria

- Short visit to Old town of Bar

Please, find below the events that have already been confirmed and not-covered by Registration fee:

Wednesday, 14th December 2022
Daily Bus Tour to visit BokaKotorska Bay and Budva
8:00 am to 16:30) including 3 hours sailing by Tourist Boat by
BokaKotorska Bay with lunch on board
(Port of embarkation is Tivat while the Port of disembarkation is Kotor)
50 EUR per person


Saturday, 17th December 2022
Afternoon Bus Tour to visit Skadar Lake
(12:30 pm to 16:30) including 3 hours sailing by Tourist Boat by
Skadar Lake with lunch in Virpazar (Fishing village)
(Port of embarkation and disembarkation is Virazar)
50 EUR per person